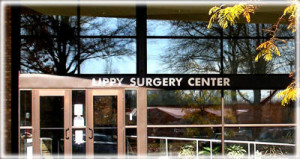 The Lippy Surgery Center is a Multispecialty Ambulatory Surgery Center that was established in 2008 and has delivered top quality surgical and post-operative care to thousands of adults and children from around the world. Hearing impaired clients have visited from all over the US, Canada, and as far away as Israel for life-changing surgical procedures to improve and restore hearing.
Surgical specialties offered at The Lippy Surgery Center include procedures for eyes, ears, nose, and throat as well as both functional and cosmetic plastic surgeries. Specialties related to ears include middle and inner ear implants, bone anchored hearing aids, and cochlear implants. We regularly perform pediatric ear, nose, and throat procedures and maintain an outstanding safety record. We offer vocal and functional nasal surgeries as well as sinus procedures using high tech CT guidance for optimal results. Highly regarded ophthalmologists regularly perform cataract removal with the newest surgical advances and retinal procedures using laser technology.
Reasons for choosing The Lippy Surgery Center for your healthcare needs:
Top quality patient care delivered by an outstanding team of anesthesia providers and experienced RNs with pediatric and adult advanced life support certifications. We also employ experienced Scrub Techs, Certified Sterile Processing Technicians, and an OR/PACU  technician.

Extremely low infection rate utilizing national benchmarking for comparison.

Exceptional safety record in caring for thousands of pediatric patients.

Patients give our facility an excellent rating as evidenced by patient satisfaction survey responses.

Exceptionally clean and modern facility located within minutes of two hospitals.

Cost effective care-Ambulatory Surgery Centers charge 30-50% less than hospital associated facilities.

Certified by Ohio Department of Health, Medicare approved, AAAHC certification.
Accreditation
The surgery center has been approved continuously from 2008 by AAAHC (Accreditation Association Ambulatory Health Center), Ohio Department of Health, and is in compliance with all Medicare regulations.  The center participates with most insurance companies.